You Will Need…
A pair of scissors
An egg box
Some black paint
White paint
Green Paint
Brown Paint
Paint brushes
PVA Glue
Eggs (blown, boiled or polystyrene craft eggs)
Adhesive Goggly Eyes!
Step 1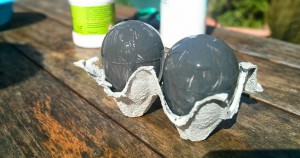 MIX SOME BLACK AND WHITE PAINT TOGETHER TO MAKE GREY AND THEN PAINT THE BODY OF YOUR BADGERS. LEAVE THEM TO DRY BEFORE YOU GO ONTO STEP 2.
Step 2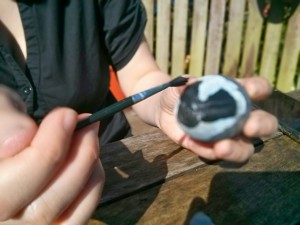 PAINT THE FACE WHITE (ADD SOME WHITE EARS TOO!) AND THEN WHEN IT'S DRY, PAINT TWO BLACK STRIPES ON TO THE FACE.
Step 3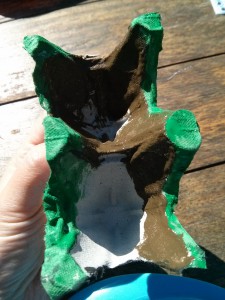 WHILE THE FACE IS DRYING, USE THE BROWN AND GREEN PAINT TO PAINT PART OF THE EGG BOXES TO MAKE SETT ENTRANCE HOLES. ASK AN ADULT TO HELP YOU TO CUT OUT A SECTION LIKE THE ONE IN THE PICTURE.
Step 4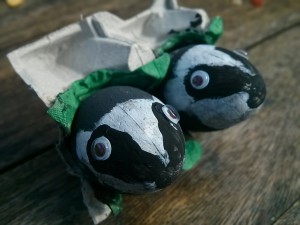 WHEN EVERYTHING IS DRY, STICK ON YOUR GOGGLY EYES ON THE BLACK STRIPES, JUST BELOW THE EARS AND GLUE THE BADGERS SAFELY INTO THEIR SETT ENTRANCES. ALL DONE! YOU CAN MAKE OTHER ANIMALS TOO, WHY NOT TRY A FOX OR A HEDGEHOG? OR EVEN AN OWL!